Current Wireless Coverage Map for Wairarapa District and parts of Tararua District.

As part of the Government RBI2 project we are upgrading and building many new sites for the Wairarapa.
To get our broadband you need Line Of Sight (LOS) to one of our many radio masts throughout Wairarapa and parts of Tararua.
Maps
Coverage maps:
Current map - If you would like to check your coverage, please click here.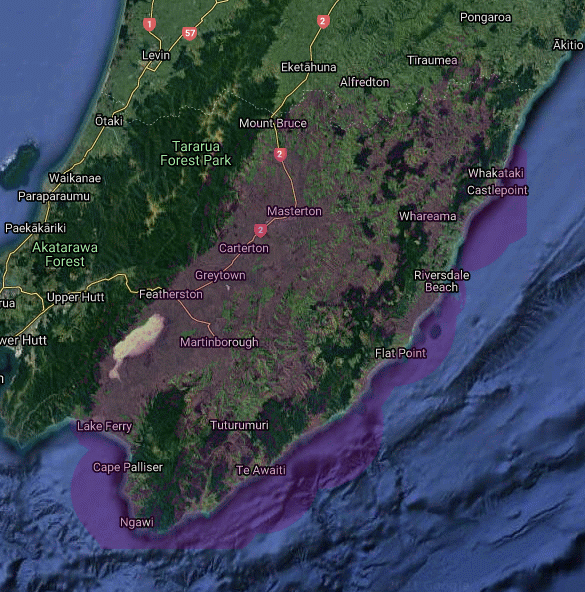 National Broadband Map NZRS coverage map - add your address to check on our current coverage

If you are not covered by our current coverage don't despair. Wherever you are we will find a way to get broadband to you. Ring today to discuss your project.

Tower coverage areas
Annedale
Annedale North
Awatea
Bennetts Hill
Bideford
Bideford North
Bluff
Bush Gully
Cannock Rd
Cape Palliser
Castlepoint
Clifton Grove
Coach Rd
Cootes Rd
Dalefield
Dry River Rd
Dyerville
Eringa
Flatpoint
Glendhu
Hall Hill Rd
Hinakura
Homewood
Ihuraua
Kaiwaka
Kaiwhata E
Kaiwhata Heights
Kaiwhata South
Kaka Amu
Lagoon
Langdale
Lower Tinui Valley
Mahupuku
Manawa
Mangapurupuru
Mangatarere
Mangatoetoe
Martinborough
Mauriceville East
Marangai
Maringi
Miki Miki
Misery
Moaland
Ngahape South
Ngataki
Ngawi
Nga Puka
Norfolk
Otahome
Pariwhariki
Paruwai
Ponatahi
Popoiti (TV3)
Puketawa
Range Road East
Rangitumau
Snowden
Stronvar Big
Stronvar wee
Sulphur Wells
Tauweru
Te Kopi
Te Muna
Te Parae
Te Awaiti Mountain
Te Awaiti Settlement
Tiffin Hill
Tinui
Tora Road
Turkey Ridge
Waihoki
Wainuioru
Werati Hill
West Mauriceville
Western Lake
Whangaehu Valley
Whangaimoana
Whareama
White Rock
Plus various customer mini radio sites